Hello, I'm Christel!
I'm an illustrator and graphic facilitator based in Paris.
I benefit from experience garnered in many places around the world as both an Artistic Director and a Freelancer Illustrator.
I love being abroad and not understanding the language but being able to communicate with gestures, with drawings, or just smiling.
I enjoy drawing on everything: paper, tables, walls and even on people's skin!
I'm interested in the rights of women and children, questions of identity, psychological and social construction, as well as science and the environment.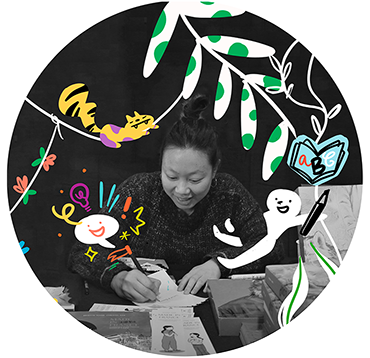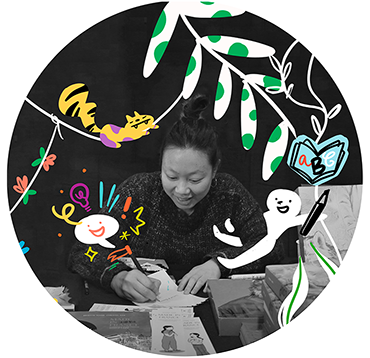 What does bananako mean?
bananako means the 'banana kid'.
- it comes from 'banana' (the fruit) and 'ko' (kid in japanese).

Fun fact: I attended a job interview long ago where the recruiter told me that I am a banana because I am yellow on the outside (being of Asian origin) but white on the inside (having been born in France). I didn't get the job and I don't see myself as a banana - I see myself as more of a mix, like a banana milkshake. In the end I grew to like the nickname though and I've been using it ever since.
All work copyright of bananako ©. All rights reserved.